ENGLAND 
 Courier Service
In 3-5 working days
HOME DELIVERY IRELAND
Hermes Courier service £4.99
UNITED STATES  
We now ship directly from within the United Sates
2-5 business days FREE Delivery & Returns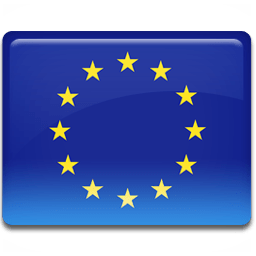 EUROPEAN DELIVERY
Please check individual EU rates at checkout 3-5 days
Average price including Customs from Uk €9.99
 AUSTRALIA  and Canada 
We now ship from the United States directly to Australia and Canada
Canada 2-3 business days
Australia 7-14 business days
$ AUD/CAD $9
 Rest of the World

Please select your Country at checkout to view your shipping cost
3-7 working days
INTERNATIONAL TAXES AND CUSTOMS CHARGES
International customers in Australia, Canada and some European Countries may be required to pay sales tax, duty and/or Customs charges. All Taxes and customs charges are the responsibility of the customer and are not included in the cost of the order or shipping charge. Taxes and customs charges differ depending on the country and state of the shipping address. We suggest contacting your local customs office if you are unsure of the applicable taxes and customs fees that are relevant to you. NAILAH FITNESS is not responsible for any additional taxes and customs charges that are requested during the shipment of your order.
If you have any questions or concerns regarding import taxes and customs duties, please contact our Customer Care team prior to placing your order.


 RETURNS & REFUNDS
We are sure you will love your Nailah Fitness&Sportswear Items but if you do have any problems, you have a full 14 days to try on your Nailah items from when you fulfil your order. 
UK 
Returns can easily be made by requesting your Returns Label from us at customercare@nailahfitness.com
 We will arrange for a courier to pick up your order where possible or we will inform you where it needs to be dropped off at.
As soon as we receive your item(s) we will proceed to a refund of your Items. 
USA
We currently offer FREE Returns for our USA customers using the returns label included with your delivery.
EUROPE
We don't currently offer free Returns for outside the UK from Europe although we are working on it.
If you need to Return an Items/Items you can do so with Royal Mail or courier of your choice
REST OF WORLD
We do not currently provide Free Returns for our customers outside the USA and UK.
Please contact us for returns information for your country- we are here to help!